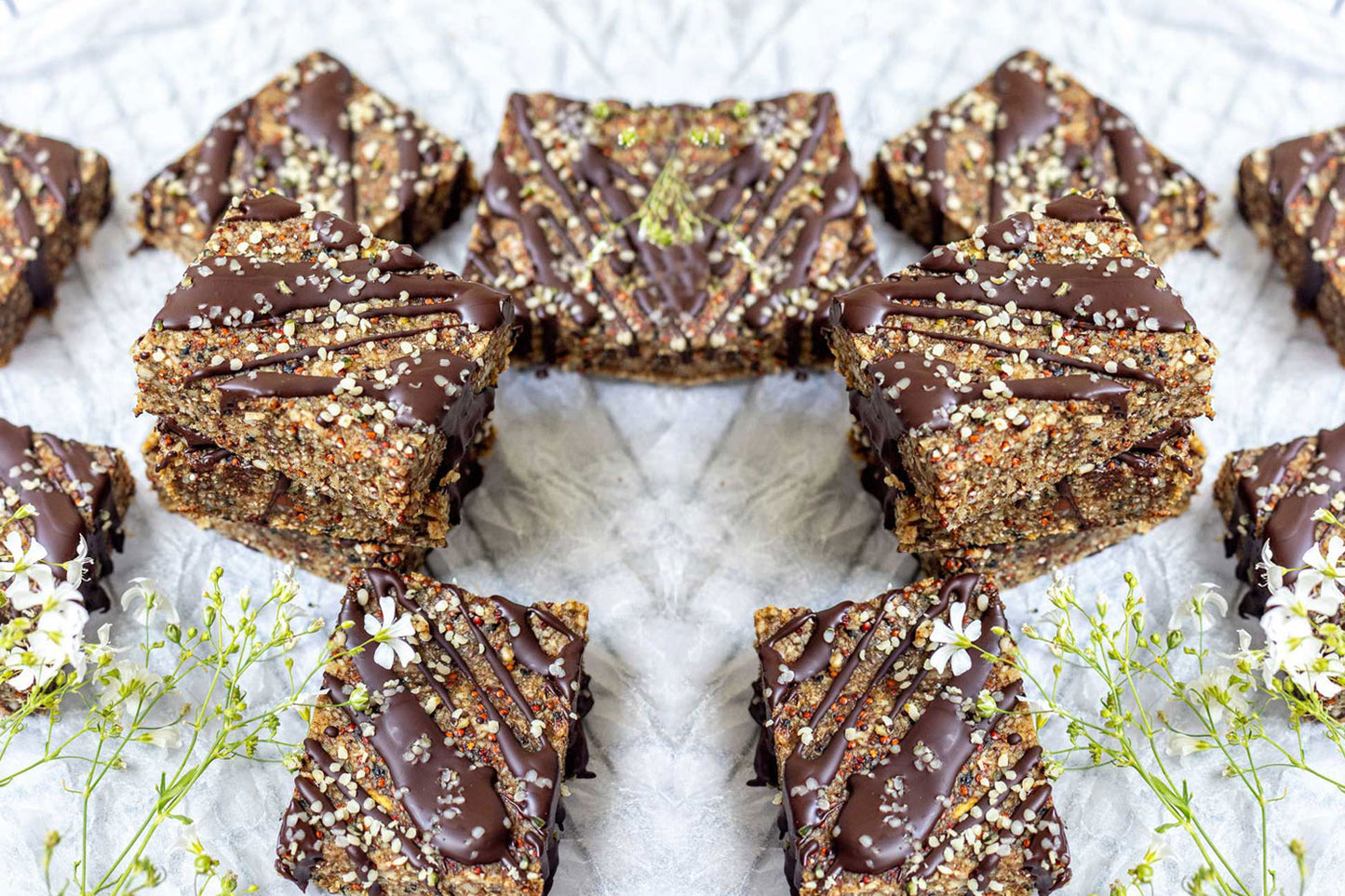 Makes 8-10 bars.
These quinoa nut and seed bars are perfect to have for a quick and easy breakfast on the run or a great addition to school lunchboxes. You can use whatever nuts and seeds you'd like and feel free to add additional dried fruit.
Ingredients
1 cup rolled oats
1 cup red quinoa
1 cup coconut threads
1 cup mixed nuts
¼ cup sesame seeds
¼ cup pumpkin seeds
½ cup dried dates (soaked for 10 minutes in boiling water)
¼ cup butter or coconut oil
¼ cup almond butter
3 tbsp honey
1 tsp cinnamon
Pinch of sea salt
60g melted dark chocolate
2 tbsp hemp seeds
Method
In a small sauce pan, melt together the butter, almond butter, honey, cinnamon and a pinch of salt. Stir well until combined.
Add the oats, quinoa, coconut, nuts, seeds and dates to a food processor and pour over the melted butter, honey mixture.
Blend until combined but not smooth, you want the nuts to still have a nice texture to them.
Pop in a lined brownie tin (approx. 20cm x 20cm) and use a spatula to press down.
Drizzle over the melted chocolate and hemp seeds, place in the fridge and allow to set overnight.
Cut into bars and store in the fridge for up to a week.