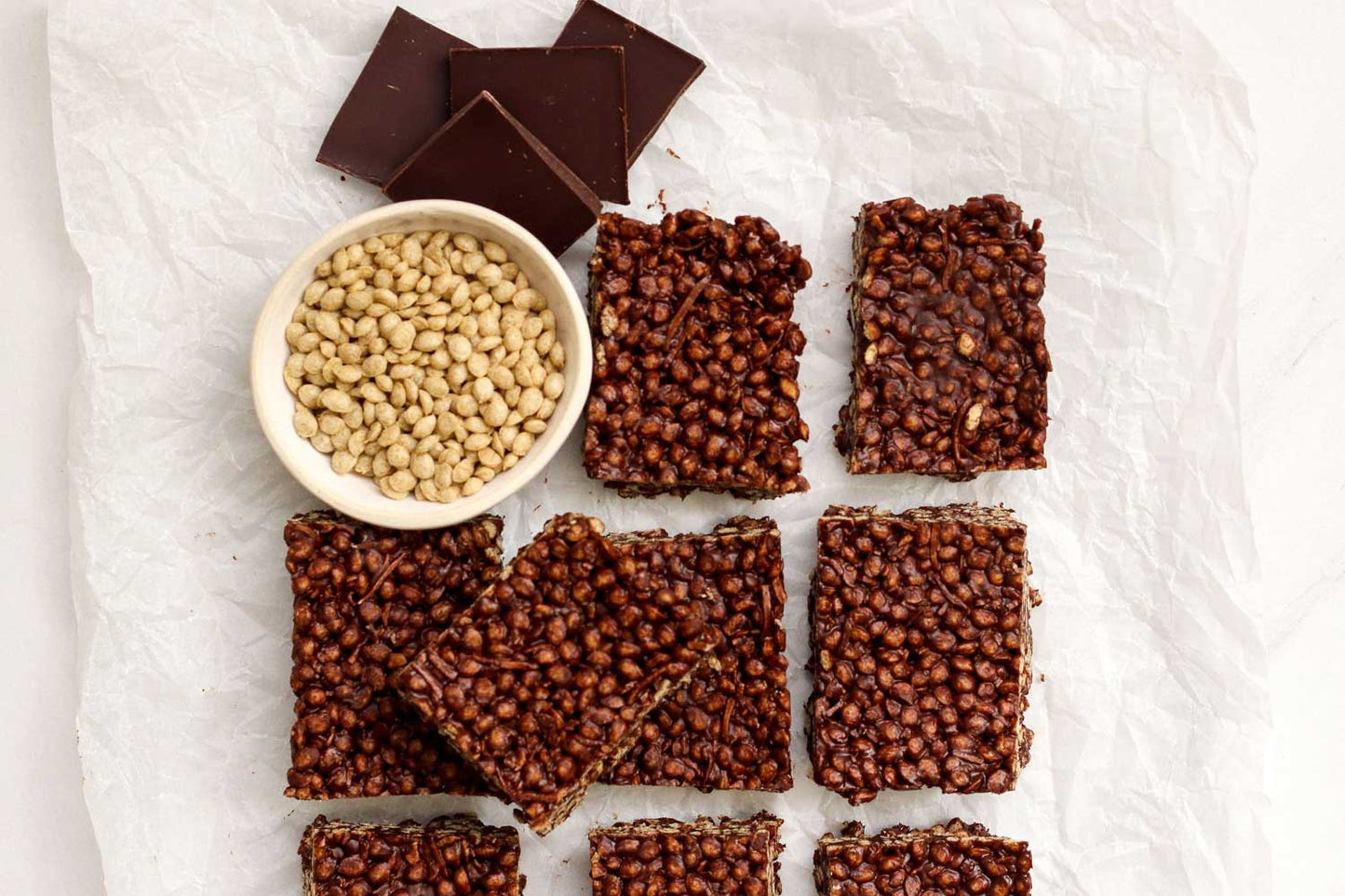 We can't get enough of these Quinoa Chocolate Crispies - such a delicious chocolatey treat that the whole family will love. It is a nice easy recipe, so you can get children to help make them as well as packing them for lunch box treats.
Ingredients
2 cups of Kiwi Quinoa Puffed Quinoa

½ 

a cup of desiccated coconut
100g of dark chocolate (we used 85%)

⅓ 

cup of smooth nut butter (we used peanut butter)
2 tbs of honey
1 tbs of coconut oil
Pinch of sea salt
Mehtod
Line a 20cm x 20cm brownie tin with baking paper and set aside.
Make a double boiler* to melt the chocolate. Once the chocolate has melted, turn off the heat and stir through the coconut oil, honey, nut butter and salt. Mix well until everything has combined and is a creamy, smooth consistency.
In a large bowl add two cups of our puffed quinoa and the desiccated coconut. Pour over the melted chocolate mixture and stir well until the mixture has coated all of the puffed quinoa.
Pop into the lined brownie dish and push down with the back of a spoon or spatula. Pop in the freezer to set for a couple of hours.
Once set, cut into desired sized pieces and store in an airtight container in the fridge.
*To create a double boiler simply put a couple of cups of water in a medium-sized saucepan and place a heatproof bowl on the top. Turn on the heat and allow the water to come to the boil which will gently melt the dark chocolate in the bowl.