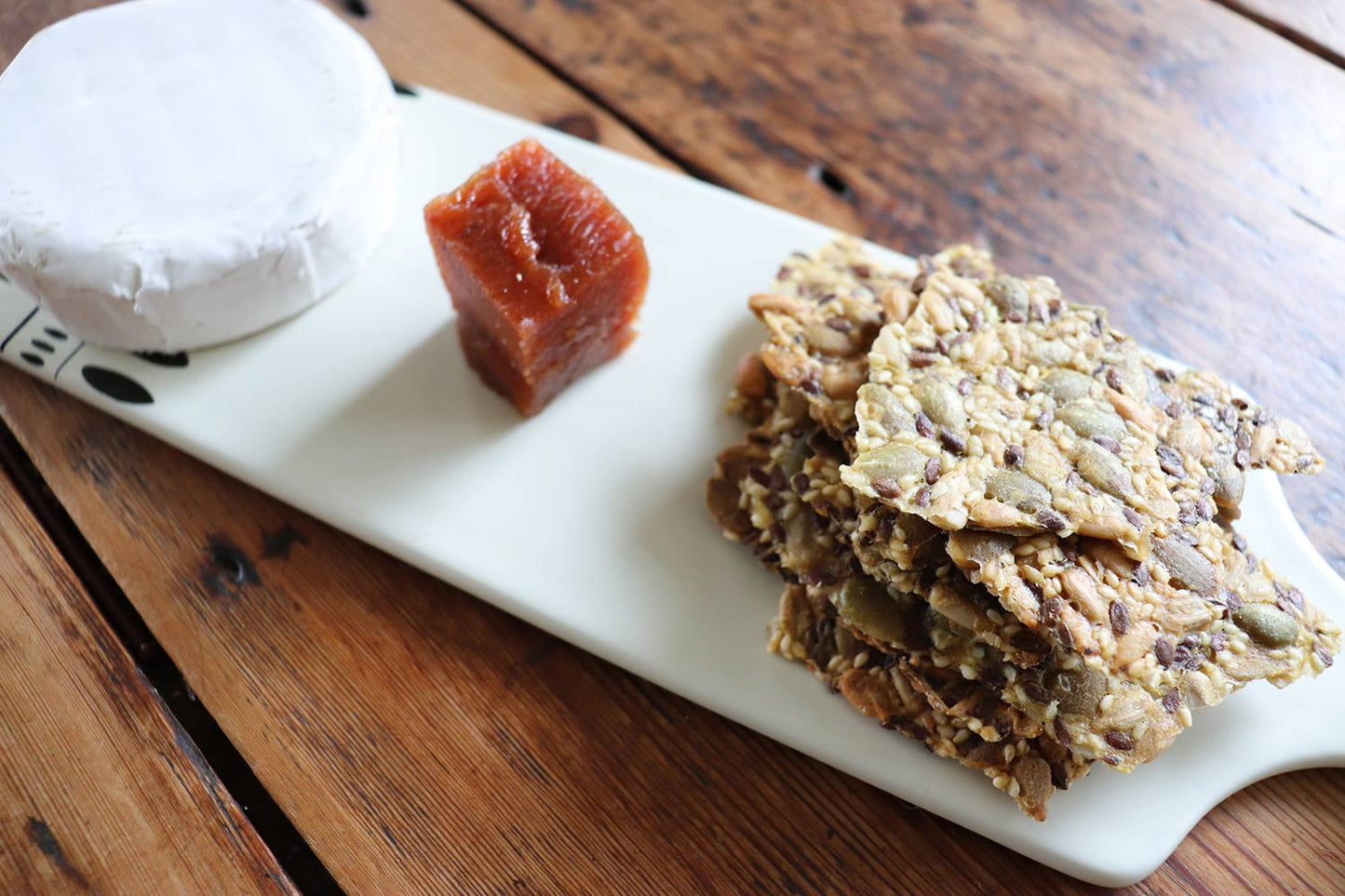 Makes 20 crackers.
These crackers are so moreish and will be the star of any cheese platter, lunchbox or afternoon tea snack. They are full of healthy seeds and don't take long at all to prepare. We store them in a large glass jar to help keep their freshness, though they'll be devoured within days!
Ingredients
1 cup cornmeal flour
½ cup Kiwi Quinoa, cooked

⅓ 

cup sunflower seeds
¼ cup sesame seeds

⅓ 

cup pumpkin seeds
1 teaspoon sea salt
250mL boiling water
¼ cup extra virgin olive oil
Method
Preheat your oven to 150°C.
Rinse ¼ cup of Kiwi Quinoa and place in a saucepan with 2 cups of water. Cover with a lid and bring to the boil. Reduce heat to a simmer for approximately 20 minutes or until the tails of the quinoa release. Strain excess water, set aside to cool.
Mix all of the dry ingredients, including the cooled quinoa together.
Stir in the olive oil and then pour in the hot to boiling water and mix until well combined.  The mixture consistency should be quite wet so that it spreads easily (add more boiling water if required).
Spread the mixture onto a baking tray lined with baking paper. Smooth out with the back of a spoon until it is as thin as possible.
Bake for approximately 1 hour until golden brown.
Allow to cool and then break sheet into pieces as desired – either cracker sized or long rectangular shards for a fancy effect! Store in glass jar for freshness.