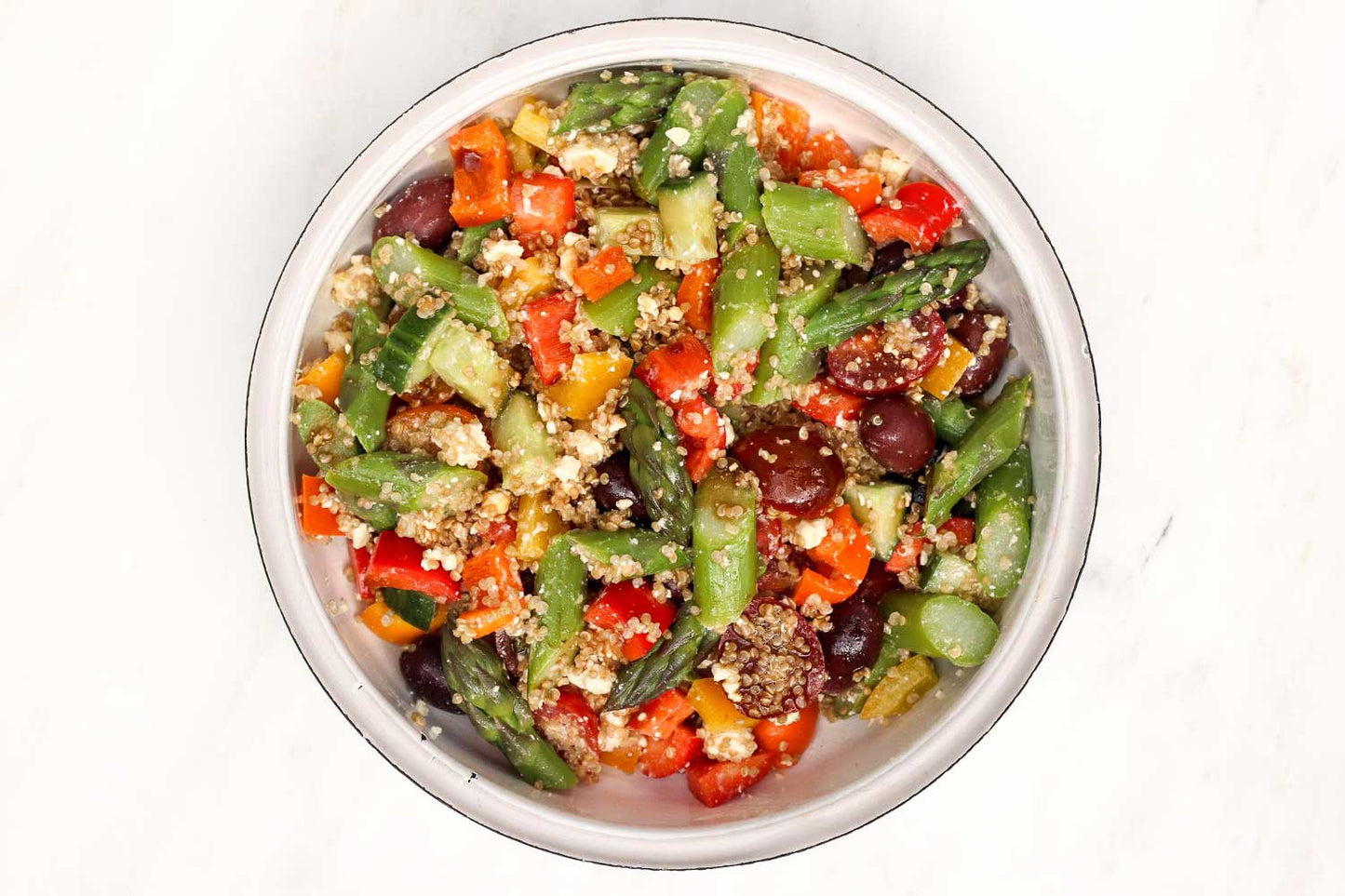 A springtime twist on a classic Greek salad with our quinoa and some beautiful green asparagus when it is in season. This salad is perfect for BBQ season or is a delicious, healthy lunch option.
Ingredients
1 large capsicum (diced)
1 cup of cucumber (diced)

½

cup of cherry tomatoes (cut in half)
7 sprigs of green asparagus steamed for 3 mins

¼

cup olives
1 cup of cooked Kiwi Quinoa
2 tbsp of olive oil
2 tbsp of red wine vinegar

⅓

cup of crumbled feta
A drizzle of balsamic glaze (optional)
Method
Chop the asparagus into bite size pieces and steam for 3-4 minutes until al dente. Allow to cool completely or pop into some iced water if you're short on time. Add the cooked quinoa to a large salad bowl and then add the olive oil and red wine vinegar. Mix well and then add the capsicum, cucumber, cherry tomatoes, olives, feta and the asparagus. Drizzle over a little balsamic glaze to finish.