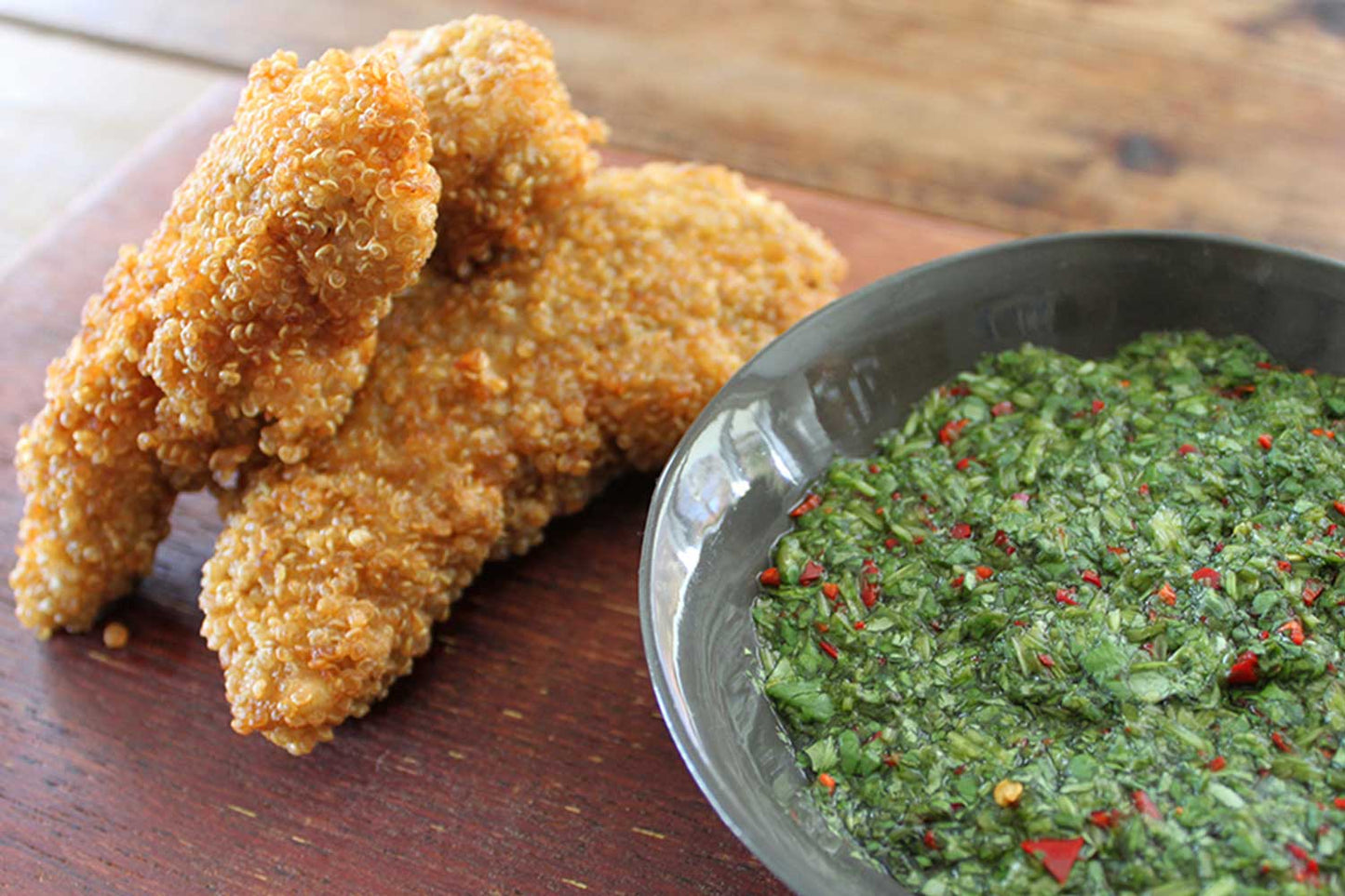 Serves 4.
Ingredients
12 x organic chicken tenderloins
2 cups cooked quinoa, well strained
½ cup breadcrumbs
2 eggs, whisked
1 teaspoon salt and pepper
½ cup Olive Oil, for shallow frying
Coriander Salsa
1 cup coriander, chopped finely
1 lime, juiced
2 teaspoons fish sauce
1 teaspoon sweet chili sauce
1 small fresh red

chili

, finely chopped
Method
To make the coriander salsa, combine coriander, lime juice, fish sauce, chilli sauce and chilli in a small bowl and mix well. Set aside.
Wipe chicken tenderloins dry with a paper towel.
Whisk together the two eggs. Prepare crumbing mixture of quinoa, breadcrumbs, salt and pepper on a flat plate.
Dip the chicken tenderloins into the whisked egg and then straight into the crumbing mixture. Flip the tenderloin over so that both sides of the chicken are well coated in quinoa. Set aside on clean plate ready for frying. Continue to crumb the remainder of the tenderloins.
Heat ½ cup olive oil in frying pan, once the oil is hot, add four of the crumbed tenderloins and fry for 2 ½ minutes each side. Remove from oil and place on plate with paper towel to absorb excess oil.
Serve immediately with coriander salsa.