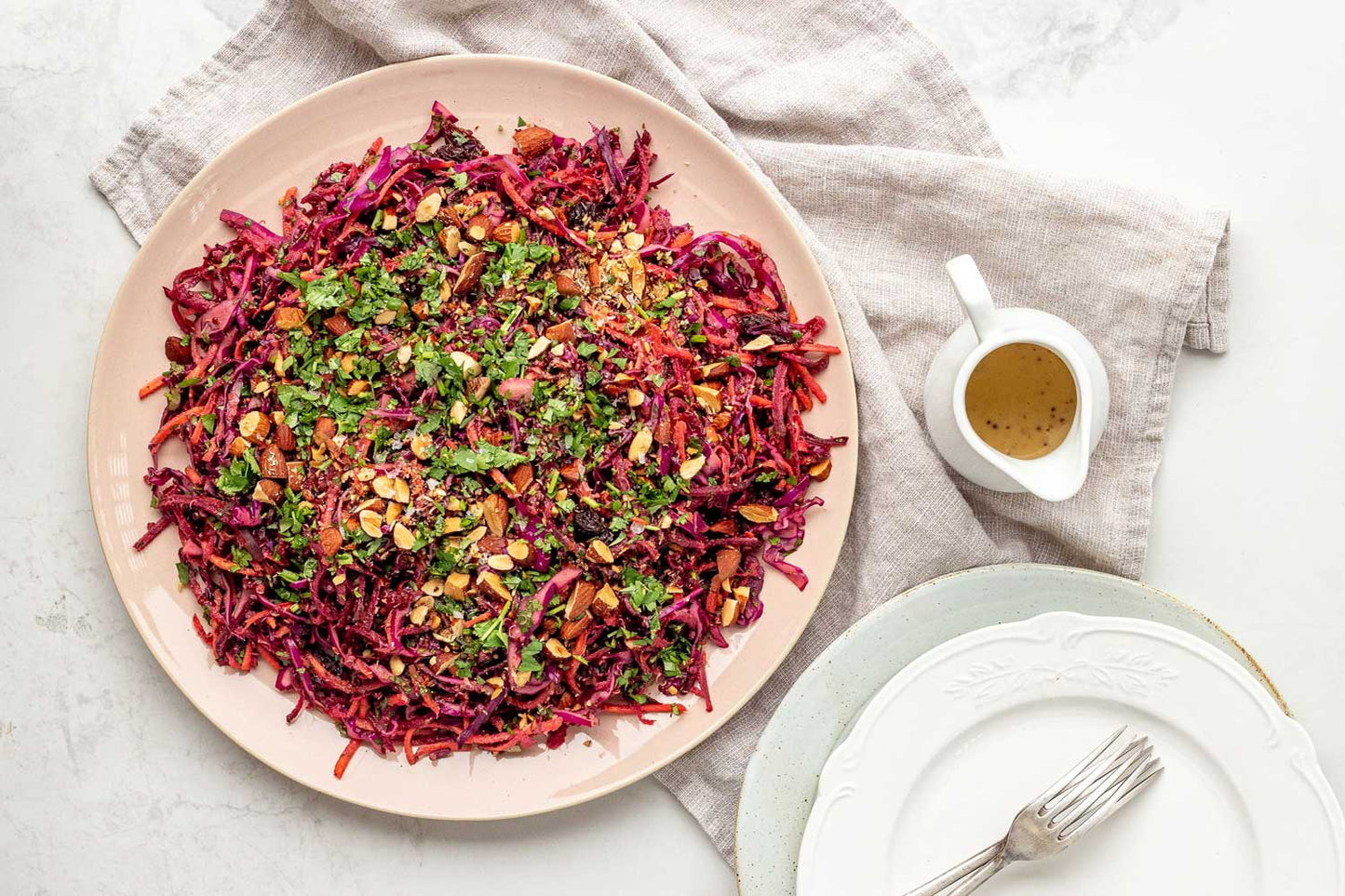 This super simple salad is always a crowd-pleaser. The red quinoa brings a beautiful texture and gives the salad extra sustenance. You can serve it alongside grilled meat or add some chickpeas for a vegetarian option.
Serves 4.
Ingredients:
Salad
¼

cabbage (finely sliced)
1 medium beetroot (grated)
2 carrots (grated)
1 cup cooked red quinoa
½ cup mint (finely chopped)
½ cup coriander (finely chopped)
½ cup of roasted almonds (roughly chopped)
¼ cup currants
Dressing
¼ cup apple cider vinegar
¼ cup olive oil
2 tbsp tahini
2 tsp honey or maple syrup
1 tsp wholegrain mustard
Pinch of salt and pepper
Method
Combine all of the salad ingredients into a large salad bowl.
To make the dressing add all of the ingredients into a jar and shake well to combine.
Pour the dressing over the salad and toss well.