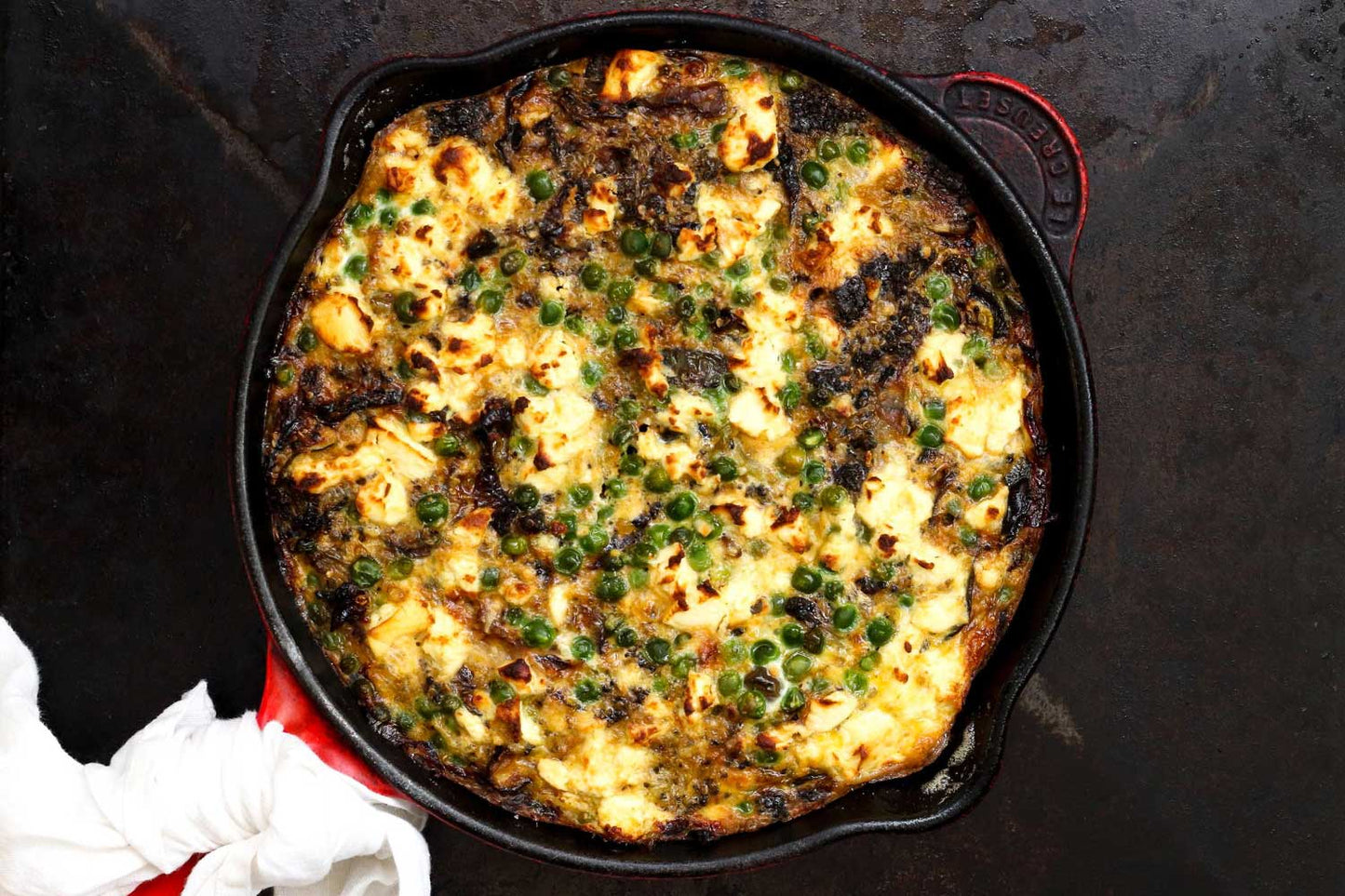 When Spring arrives, we love to make this frittata as an easy weeknight meal. We like to roast all of the veggies first to get the veggies crispy and caramelised. Our quinoa is a great addition as it adds some extra wholegrain goodness.
Ingredients
1 zucchini
1 head of broccoli
1 red onion
2-3 tbs of olive oil

½ 

a cup of cooked Kiwi Quinoa

¾ 

cup of frozen peas (soaked in boiling water for 2-3 minutes and then drained)
6 free-range eggs

¼ 

cup of feta
Pinch of salt and pepper
Method
Preheat the oven to 180 degrees. Chop the zucchini, red onion and broccoli into bite-sized pieces. Drizzle over olive oil and season with salt. Pop in the oven to cook for 20-30 minutes or until crispy and cooked through.
In the meantime grease an ovenproof pan or brownie tin. Whisk together the eggs, salt and pepper and set aside.
Once the veggies are cooked add to the pan with the peas, quinoa and feta cheese. Pour over the egg mixture and then put it in the oven to cook for 20-30 minutes or so until the eggs have cooked through.