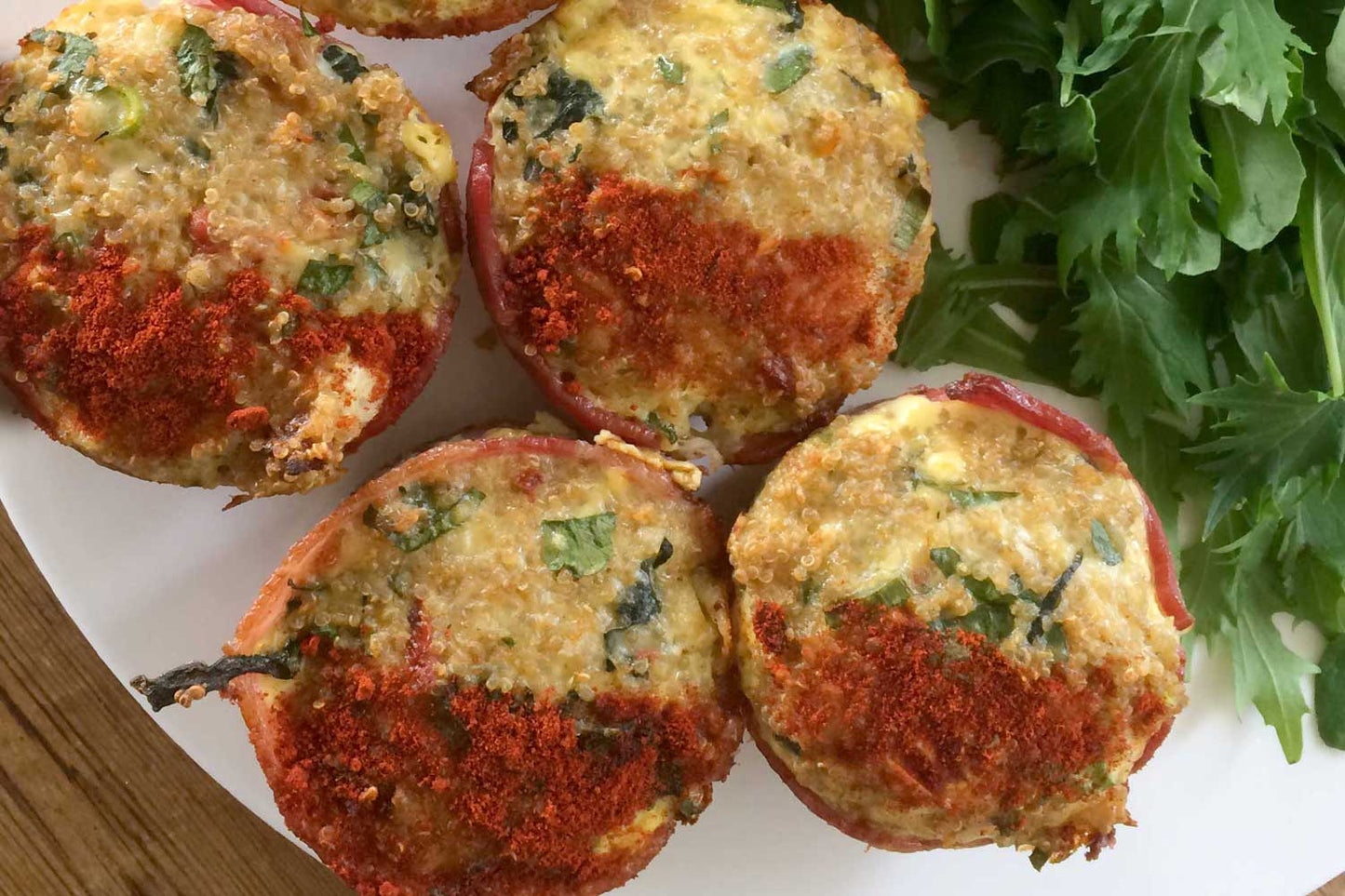 Serves 6.
Lunch at the farm can a lot of the time look like a meat and salad sandwich, so it's nice to mix it up. These flavour-filled muffins were a hit and the combination of quinoa and egg kept us going until dinner! I added a handful of parsley to these muffins as I have an abundance of it in my winter garden however, basil or coriander would also work.
Ingredients
6 rashers of bacon
1 cup cooked or frozen spinach (squeezed)
2 cups cooked quinoa
½ cup sundried tomatoes, chopped
3 eggs, lightly whisked
¼ cup grated parmesan
1 cup grated tasty cheese
1 spring onion, sliced finely
Handful of parsley, chopped
Salt and Pepper
2 teaspoons smoked paprika to garnish
Method
Preheat oven to 180° C.
Grease a 6 cup muffin tray with butter and line with a rasher of bacon in each muffin tray. In a bowl, place all the remaining ingredients (except the smoked paprika for garnish) and mix until just combined.
Using a spoon, place the muffin mixture gently into the muffin trays until they reach the top of the bacon.
Bake for 18-20 minutes until they bounce back when pressed. Cool for 5 minutes before taking out of the muffin trays.
Garnish with smoked paprika. Serve warm with salad.